A Conjuring of Light by V.E. Schwab
My rating: 5 of 5 stars
Review to come, two days later and my feelings still aren't collected.
__
I am now composed – here is my review.
The first 100 pages – me >> Crying, gasping, gripping my book so tightly that my knuckles turned white, smiling and my heart plummeting to the depths of a great black hole. I couldn't put this book down in that time, I needed tissues – after tissues and oh my god, her writing just gets better and better.
Once I had had that burst into the book I took it slower, aware that I didn't want to finish it too quickly – being the last in the series. I love the characters way too much to rush them and finish the story too quickly. This last instalment had everything I wanted – it had epic adventure, tragedy and urgency – which I love so much in books. I felt V.E Schwab felt into my dreams of an epic ending and gave me this – I felt so satisfied, and completely broken when I turned the last page.
Holland is my sweetie boo, (well so is Kell, Alucard and Rhy- I mean hfjhgjh) Lila was also much better in this book – her character had slightly weakened in hindsight in Gathering of Shadows- but in this book she came back into her own.
There is so much death in this book I feel like this>>>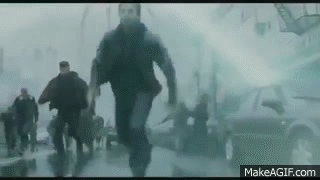 I am still thinking about this whole series and still have a burning ache in my heart – these characters that have burst into my life mean a lot to me and I don't ever want to let them go. I thank V.E Schwab for bringing me such a good series. – I now feel I need to wrap this up for fear of warbling on so I leave you with this:
Anoshe.