Top Five Classics TO BE READ!
So for our first Top Five Friday feature I have decided to do my top five classics to be read. I am so far behind on my classics that 2017 needs to be the year I change that. What classics do you need to get to this year? Or just in general? Ugh so many good stories! So that's enough chat, let's get to it!
1. Lord of the Flies by William Golding
Yes it's a modern classic but still this book has been renowned for being fantastic and life-changing. I missed out on studying this in school so this year I am definitely changing the fact I have no idea what this book is about.
2. Anna Karenina by Leo Tolstoy
A Russian novel set in the late 19th century this novel has been one on my list for an age. But the thickness kinda puts me off. But I shall be brave this year and at least get into it!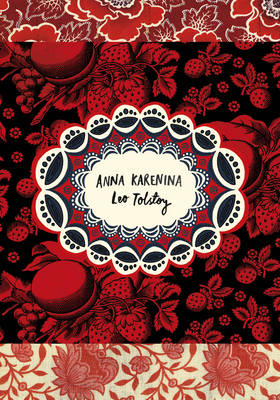 3. The Waves by Virginia Woolf
Virginia Woolf is a master at her works and to not have read anything by her is saddening. This is just one of her novels I want to get to this first part of the year. And they are quite short compared to a lot of classics, so hopefully that won't be too hard.
4. 1984 by George Orwell
Considering how much I love dystopian how can I can say that when I haven't read one if not THE MOST FAMOUS dystopian novel? It's premise is so dark and interesting that I can't wait to get stuck into this one.


5. A Tale of Two Cities by Charles Dickens
I read A Christmas Carol years ago and I loved it, and I've always questioned why I haven't read anything else by him. A Tale of Two Cities caught my eye the other day and being set in the French Revolution I really don't know why it's not on my shelves.
So that's it for this Top Five Friday- what are your top five classics? Leave a comment below!
Also if you have any ideas on Top Fives you would like to see on future Fridays just let me know!
See you soon,
Love, Em x